Last week I bought a beautiful camera, and since we got 30 cm of new snow and it was a sunny day, I decided to take it out for a spin. Glendale Golf and Country club is located on Mnt Albion Road in Hamilton's east end. Taking the Greenhill exit off
the unnecessary environment ruin
the Red Hill Expressway, will get you there in 2 minutes.
I am not a Golf and/or Country Club person at all. I think that it is a dated idea, and a waste of natural space. Why should a wealthy few get to enjoy a prime peace of nature, while the rest of us watch from behind the gates? Ridiculous.
Anyway, the Glendale Golf club is located under the escarpment, and directly underneath the Bruce Trail. It is a gorgeous hilly property, with many streams and weeping willows. In the winter, it is made even more magnificent when it is covered with snow. Since the golfers have to sit the season out, the property is taken over by toboggans, sleds, and snowboards.
Because of the size of the property, and the variety of hills, this place is perfect for snow sports.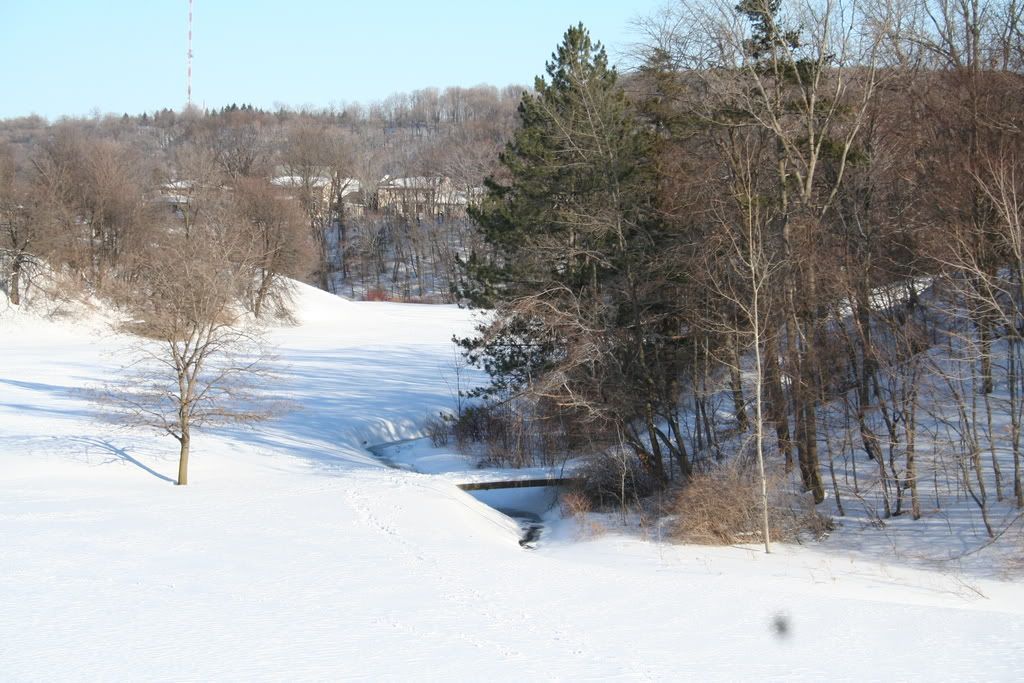 The view from the street.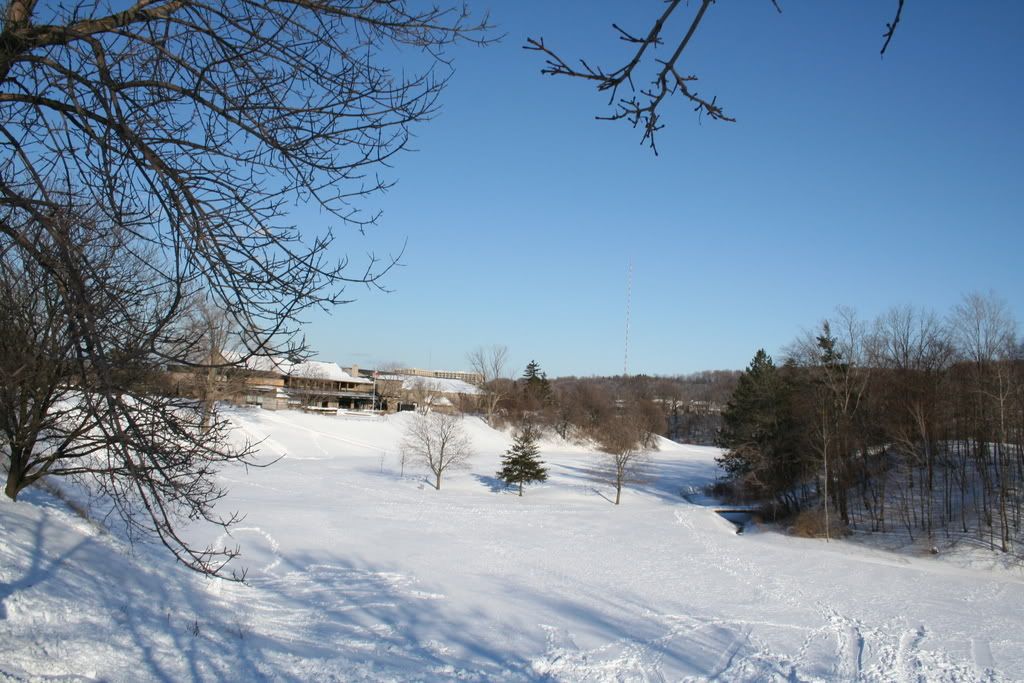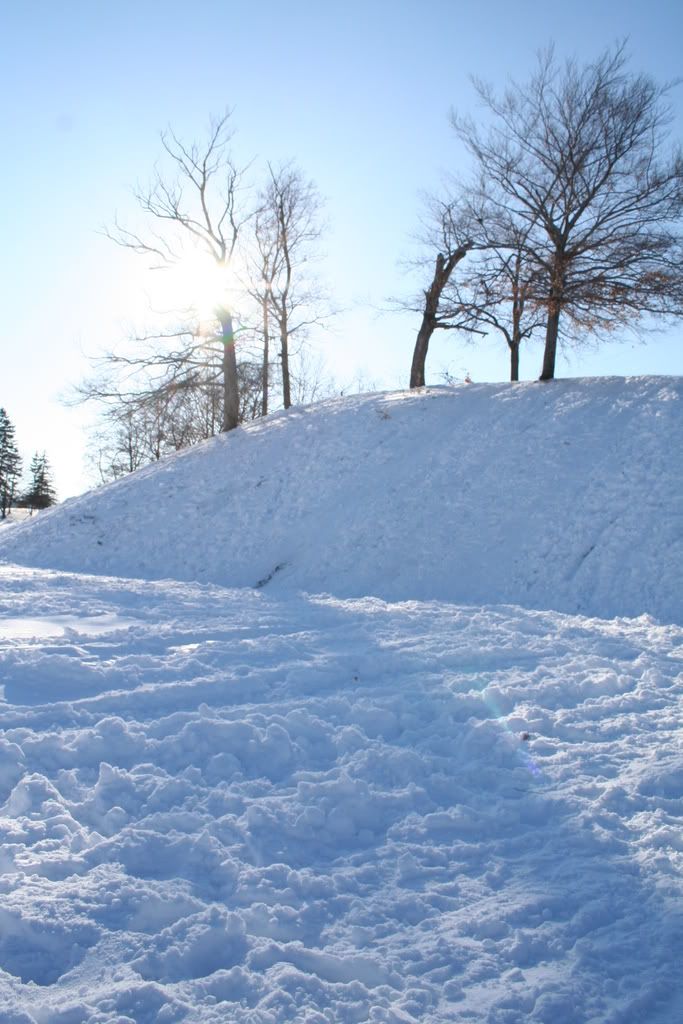 This was a mean slope. I couldn't resist taking a turn down this bad boy, I got a jacket full of snow as a result. Snow in the pockets, socks, pants, everywhere. Brr.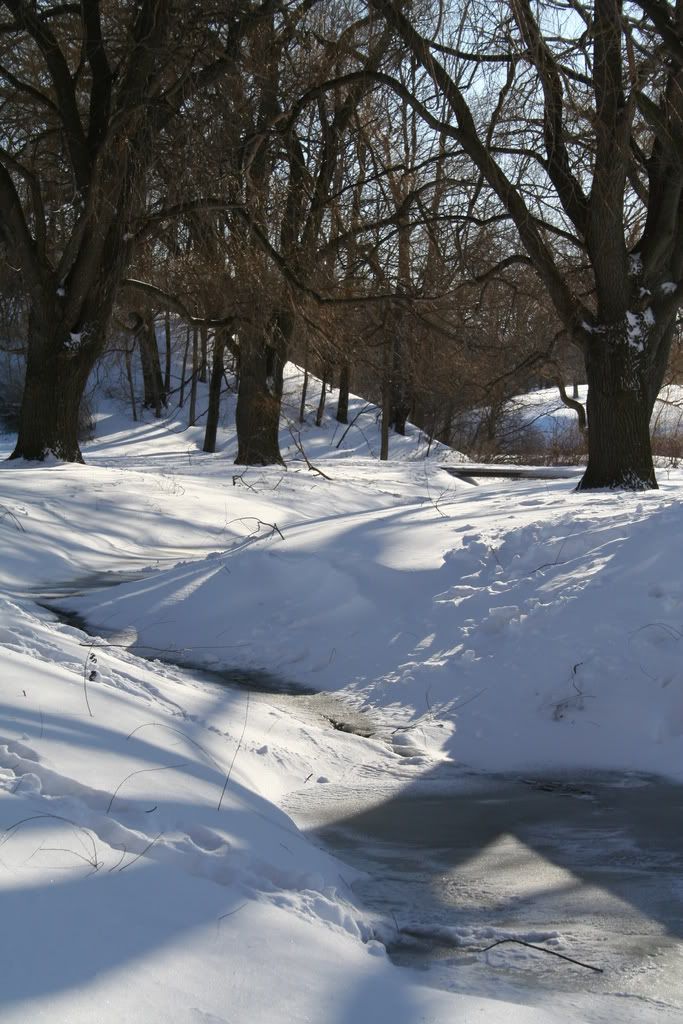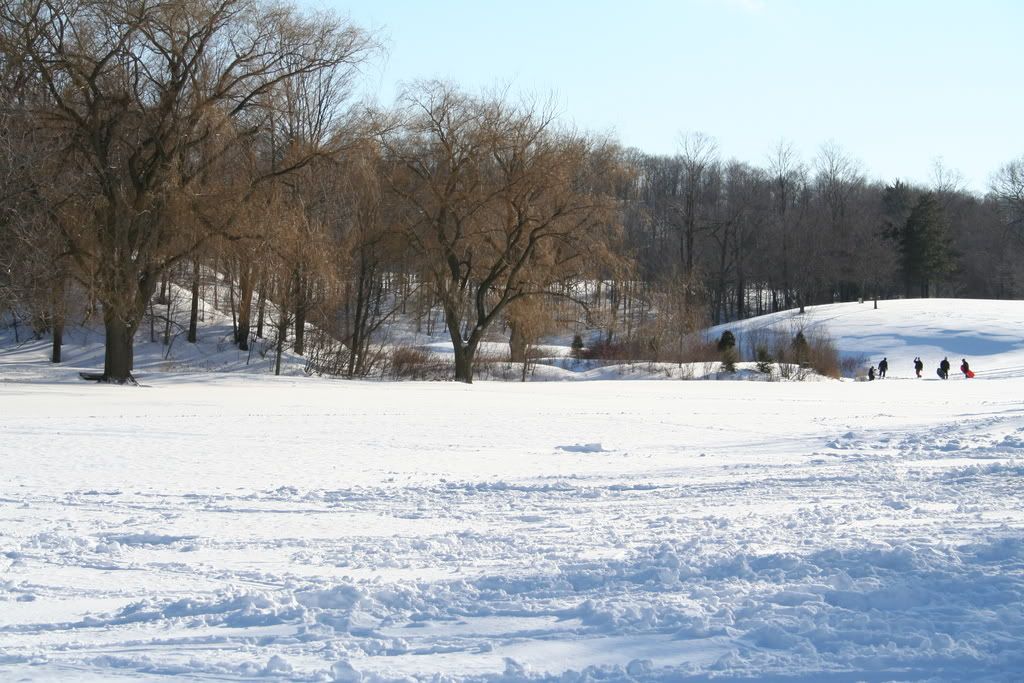 These kids and their space age snow toys were intense.


This stream is my favorite part of this property. The ice was thinner than it appeared and I got my boot quite stuck in it.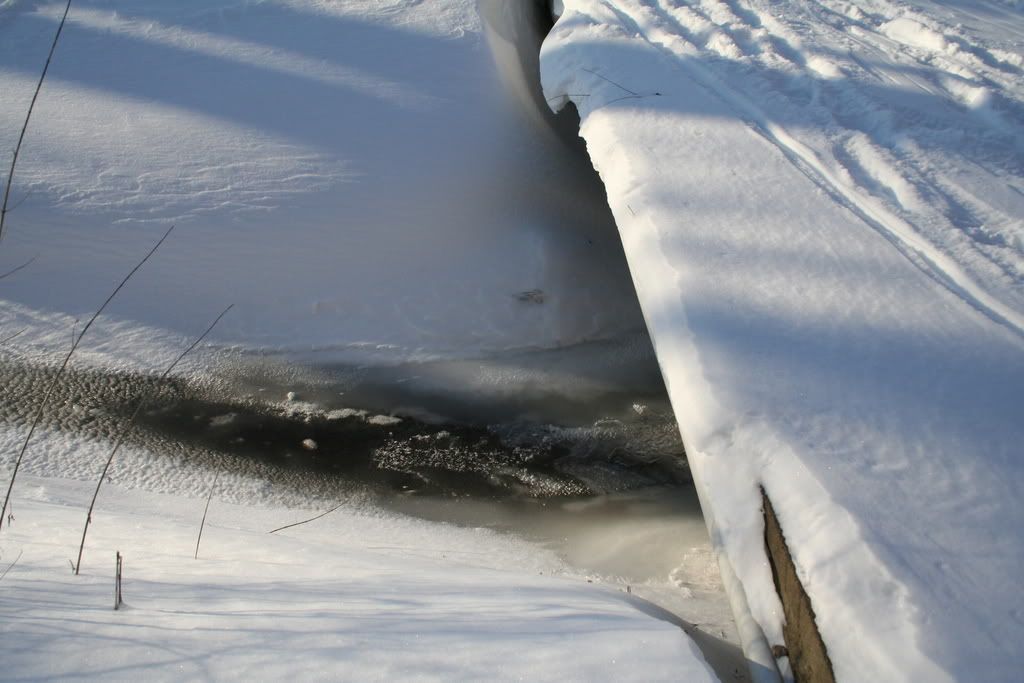 I took this as a mere suggestion..


This entire area is the frozen water..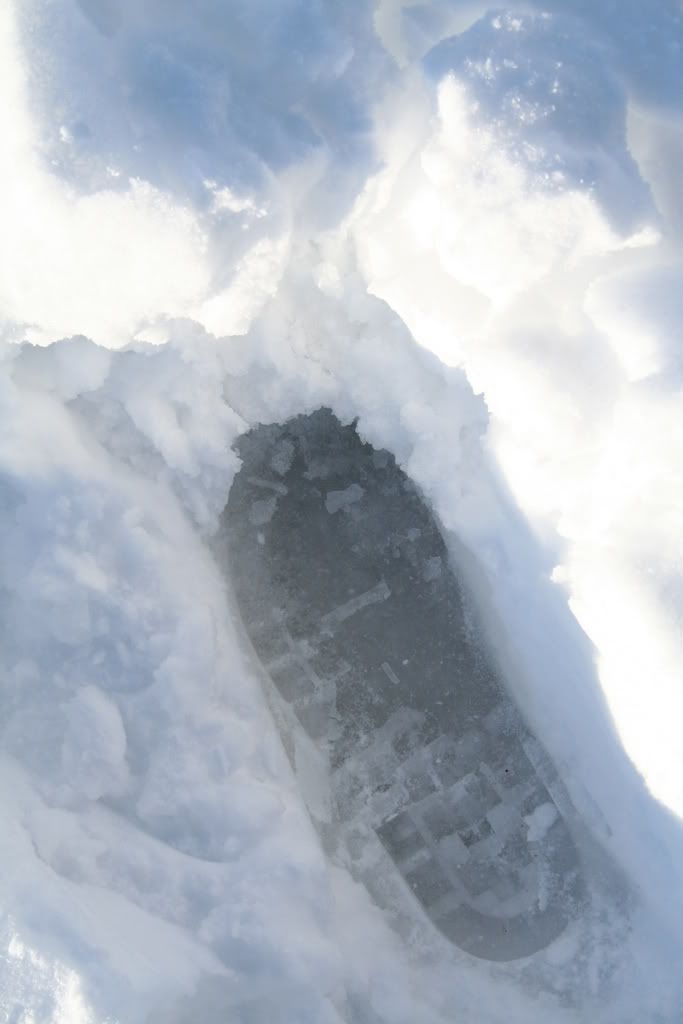 ..and my boot print in the ice.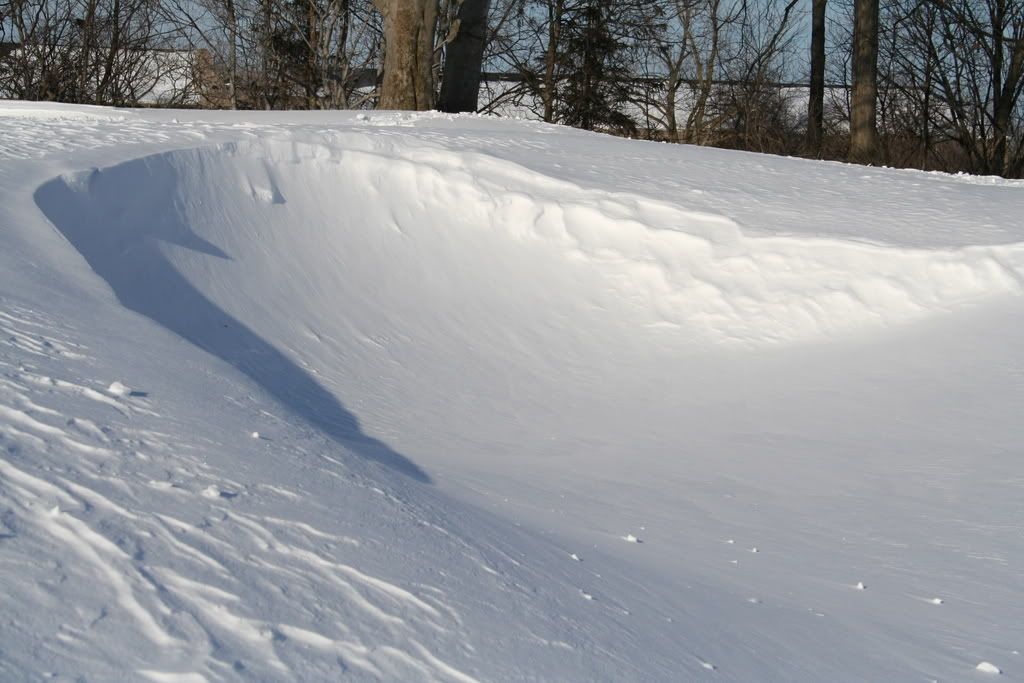 This is very cool. It looks like a meteor hit the spot.


I'm not entirely sure if this is considered trespassing, I'll just put this awesome idea out there. You know..you do with it what you want. It's all yours.