I've wanted to explore this McNab area for a long time, especialy the church. How gorgeous is this area of Hamilton?!. The neat thing is that it doesn't even look like the rest of Hamilton, it is like a block of Montreal transplanted downtown.
The church was locked so I couldn't get inside, too bad. Whitehern Mansion was really beautiful too, what a neat property.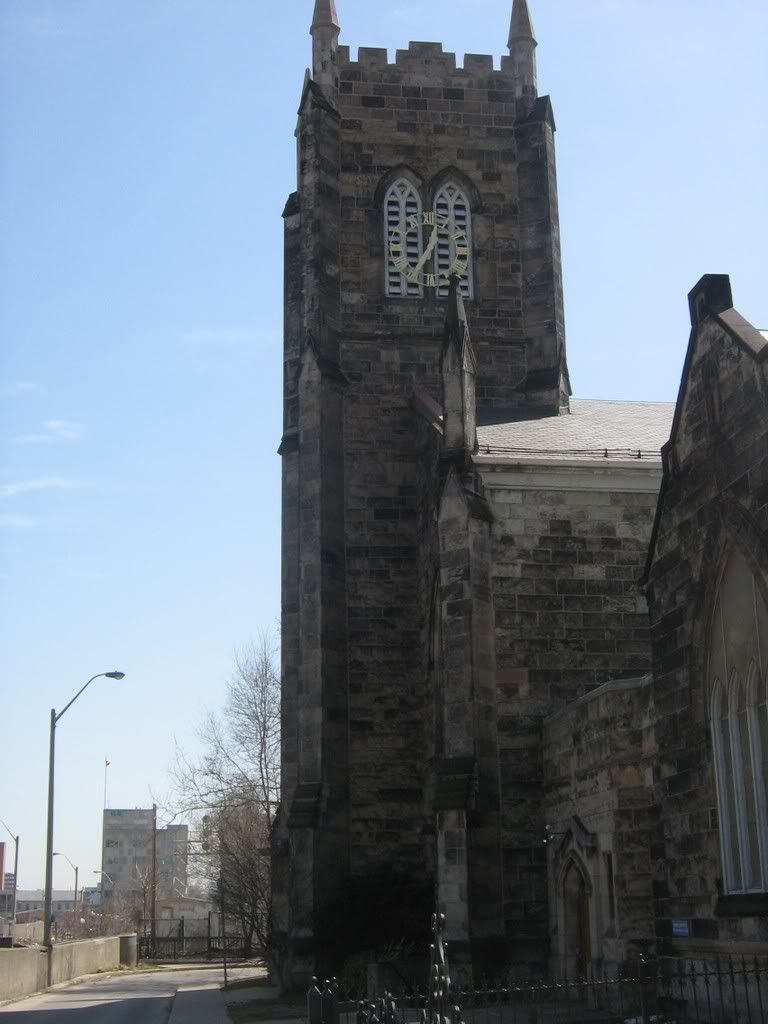 I believe that this clock is accurate.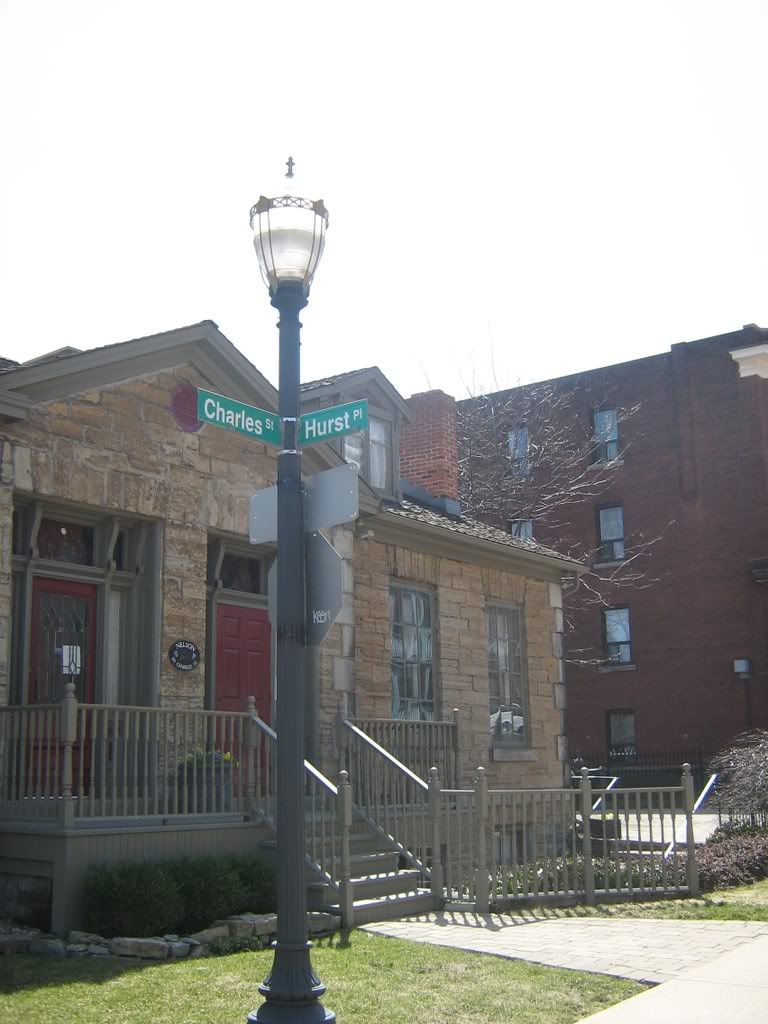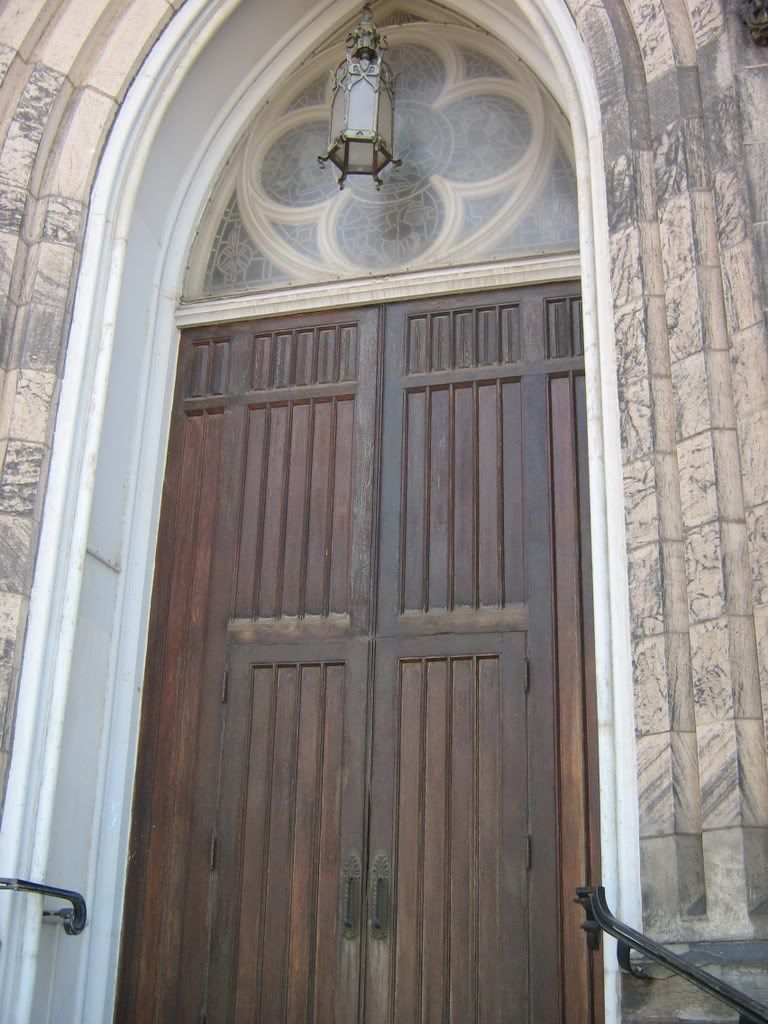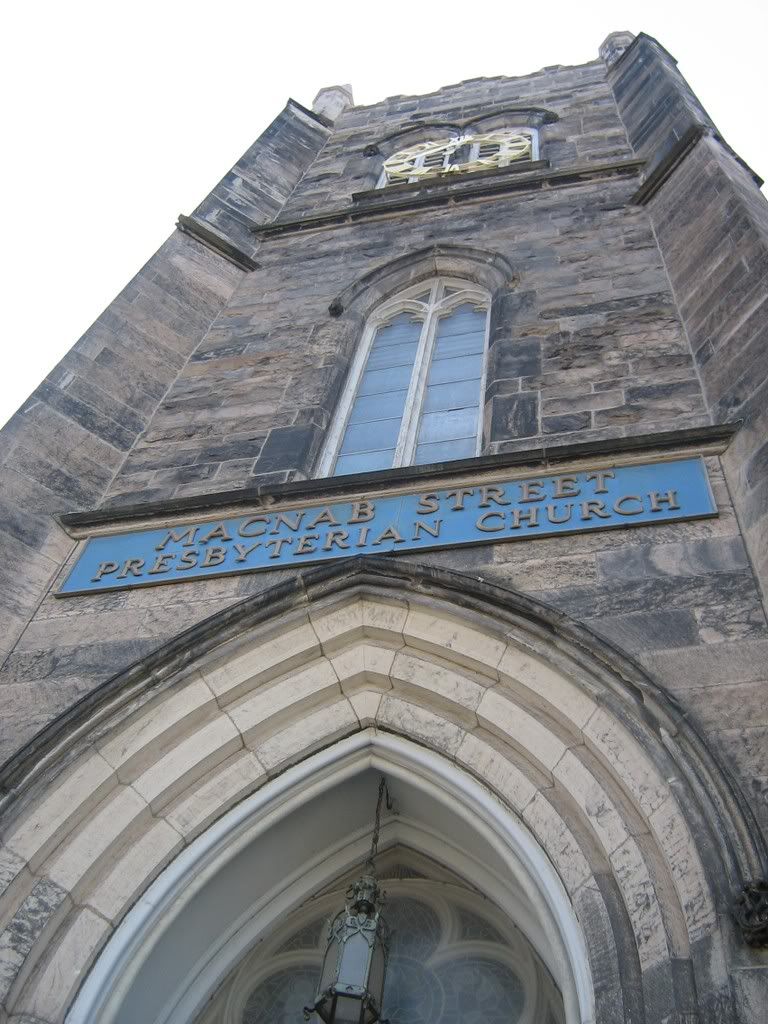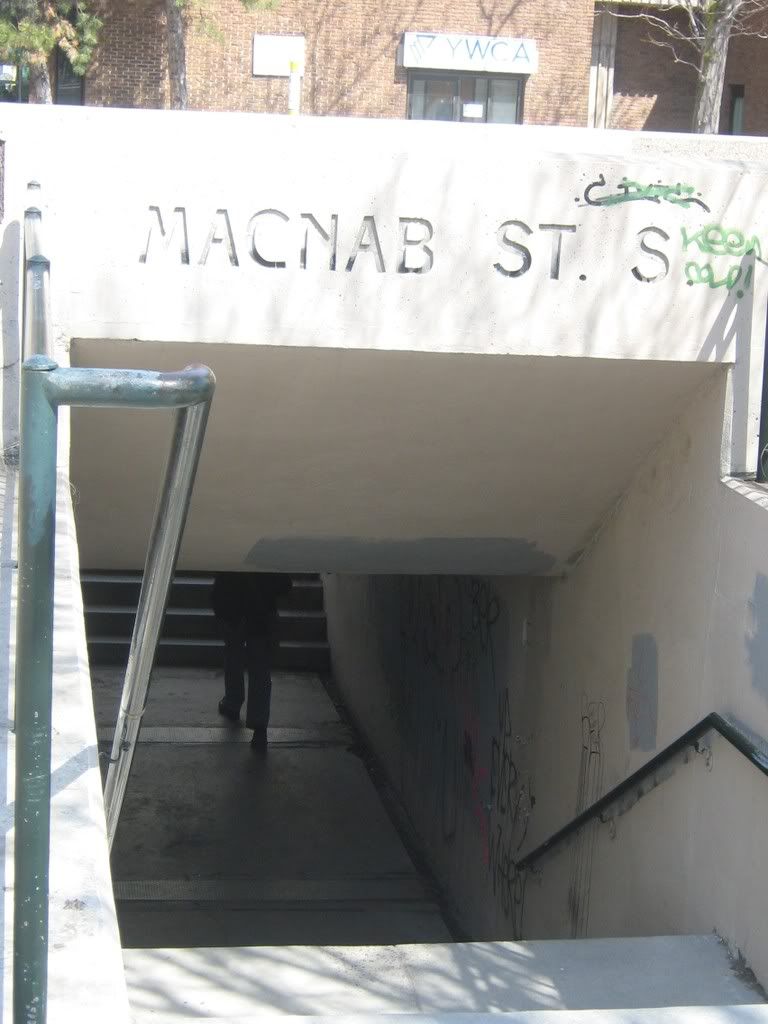 Check out this video:

Check out the rest of these videos on YouTube, they are amazing. What a cool idea. I wish I had the gull to do this.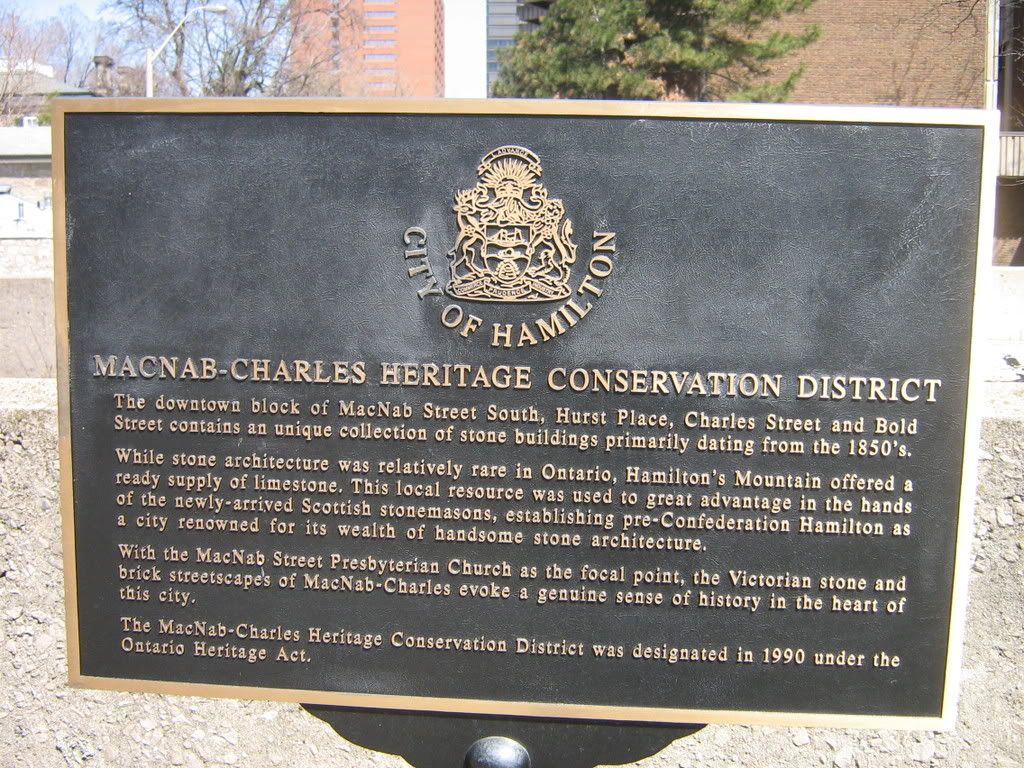 The side entrance to Whitehern, how charming.


oh so pretty




In the memory of Calvin McQueensten, M.D 1801-1885

Who cam eto Hamilton from New Hampshire in 1835, joined his cousin John Fisher and established the first iron foundry in this city.

He was the first president of the Gore Bank and an active supporter of the Presbyterian Church.

Whitehern was purchased by Dr.McQueensten in the 1840's. He lived her for the remainder of his life.



..just one lonely window



the view from here