This adventure took place at the St. Nicholas Serbian Orthodox church on Barton St East. This is a church that I've visited many times with my family as I am Serbian Orthodox. I usually feel awkward about taking pictures in churches but this was during a tourism open house day. so I felt at ease to let my camera work its magic.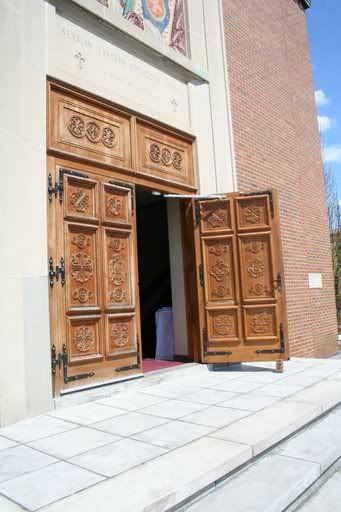 Entrance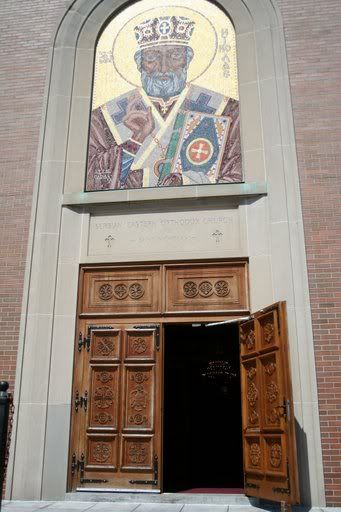 It is customary to cross yourself three times before entering the church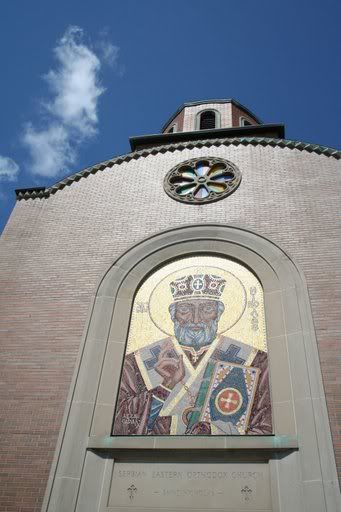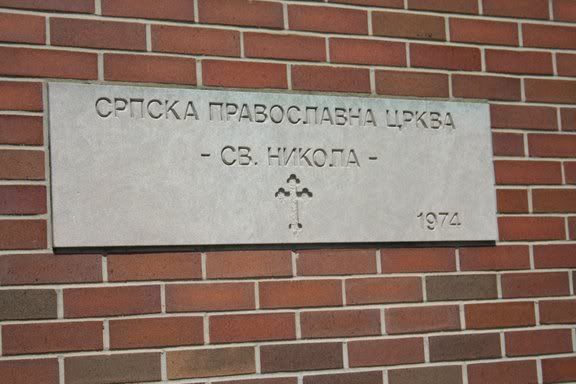 In cyrylics this says: The Serbian Orthodox Church of St.Nicholas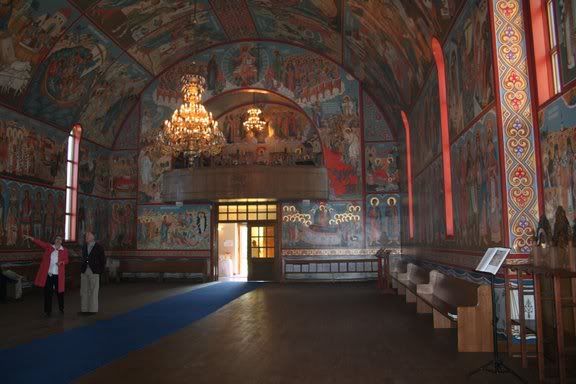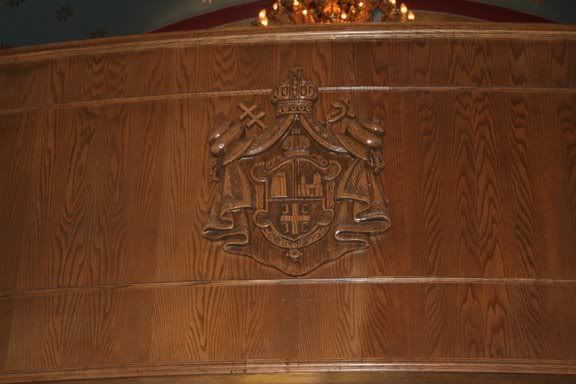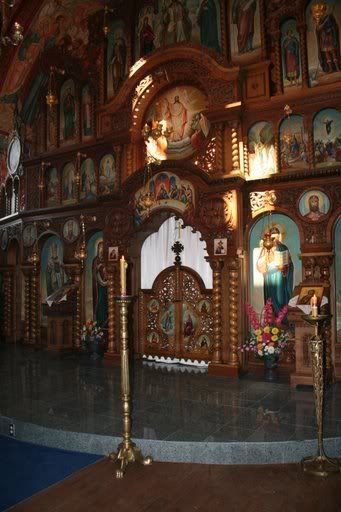 The women stand on the left, and the man stand on the right. Nobody sits. Seats are for the very old or ill. I've seen many church faintings, it can get hot and crowded.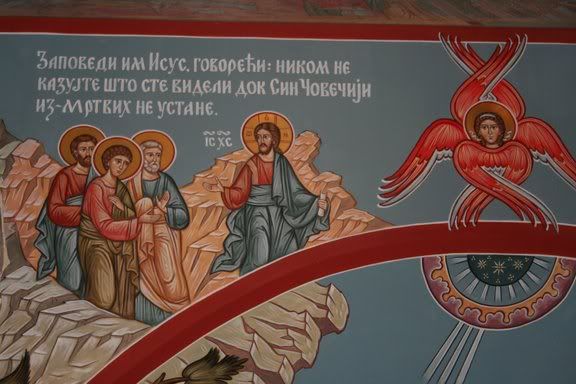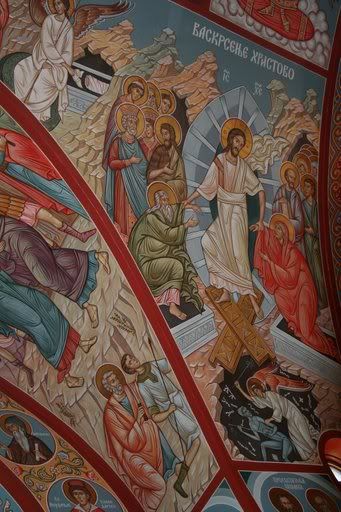 The bottom rim of the big chandalier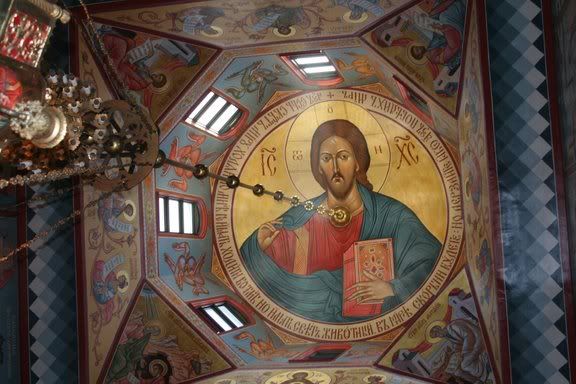 Inside of the highest peak: Jesus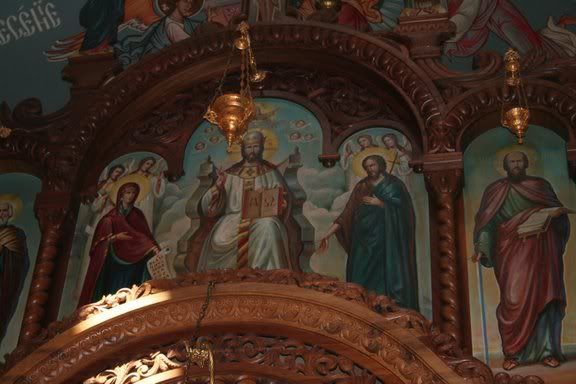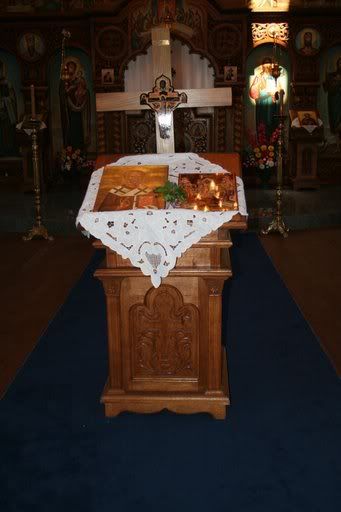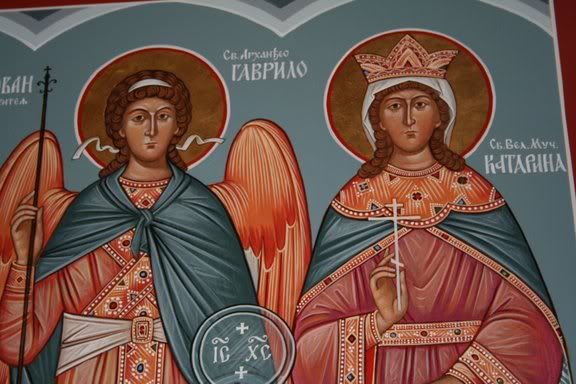 This church is very unique and is beautifuly decorated. You should check out an Orthodox church if you ever get the chance.